Castle Quarry & Crushing - Oranmore
Newly Created Double Office
The Task:
With Castle Quarries looking for a newly created office facility they approached
Asset Accommodation about providing a new office unit which can be met to their
design.
After consulting with our Design Team, Castle Quarries commissioned Asset Accommodation to provide a full site accommodation for a New Office Facility.
2 No. New 40' x 12' Linked Units
Double Insulated Walls
Fully Fitted Data Rail
Fully Fitted Kitchen with Hob & Fan
1 No. Toilets & Shower
Personal Office
Storage Room
To Install a protected Barrier Under and between the units
Asset Accommodation supplied the contractor our New Standard Luxury Units Along A fully fitted kitchen with a hob & fan, large office, personal office, storage area & 1 No. Toilet & Shower. Castle Quarries Units were also finished the unit linking the 2 units together through 2 No. hallways & then placing a plywood trim under the units which were then painted the same colour as the units.
The Asset Accommodation bespoke layout and high Modern Finish created a bright and spacious office environment
The finished Units were fully equipped with the following:
UPVC Double-Glazed Windows
LED Lighting
1.5 Kw Panel Heaters
Vinyl Floor Covering
13 Amp Double Sockets
Network Sockets
85 mm insulated Walls
Sound Proof Private Room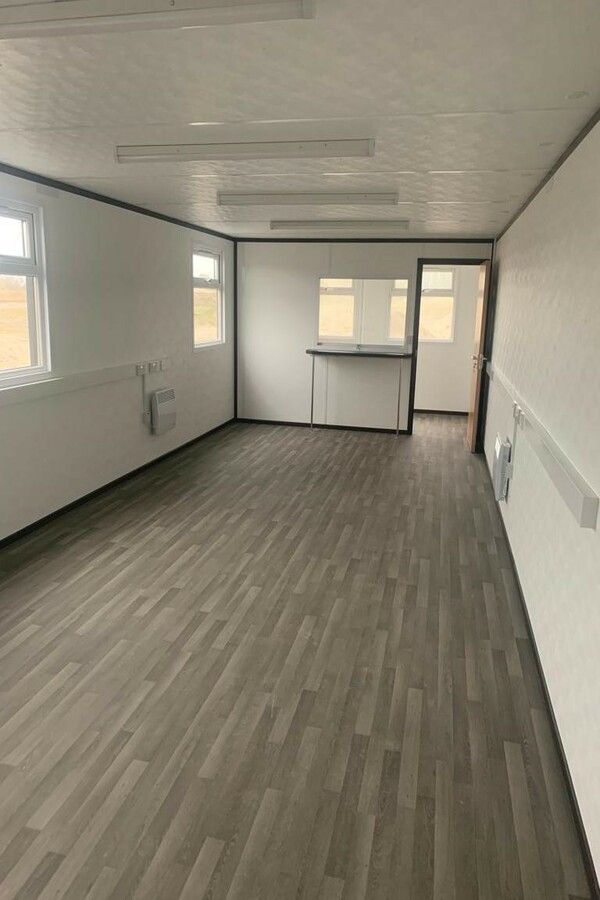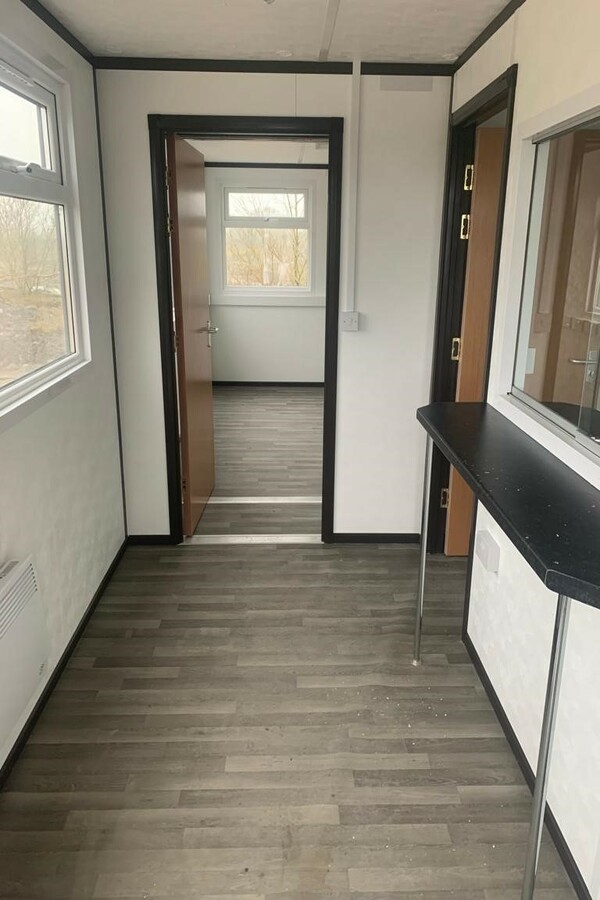 Castle Quarries was very impressed with the quality, design & Structural Strength of the units and appreciated Asset Accommodations Efficiency, Safety & Professionalism of our workers on site when working with a highly reputable company.