Portable Cabins and Modular Buildings
Perfect and cost effective solution for anyone in need of portable accommodation.
We Are Known nationwide for our quality, which also includes our rapidness in delivery and installments of our various products. Our accommodation is modern and comfortable, perfect for any working environment.
 The accommodation ranges from a variety of different products which will suit the different needs and wants of our client from standard unit Kabins, which are perfect for offices, canteens, drying rooms and toilet blocks and complexes large enough to house hospital extensions, conference rooms, car showrooms and 2 story classrooms.
We hold a wide range of stock which is available for purchase, lease or rental. Our office and storage facility is just off junction 5 of the M50 in Rosemount Business Park. With over 40 year's experience, our team is committed to making sure with our clients, that we can design and meet whatever their requirements.
Our office and storage facility is just off junction 5 of the M50 in Rosemount Business Park. 
High Quality Portable Cabins
These are stand alone Kabins. These kabins are the fastest accommodation units to install. These Instant accommodation units come as standard with a plasterboard internal finish, vinyl floor covering, fluorescent lights, complete electrical fittings, sockets etc, dimplex heaters and an all weather high security external door.
Take a Look Through the Various Units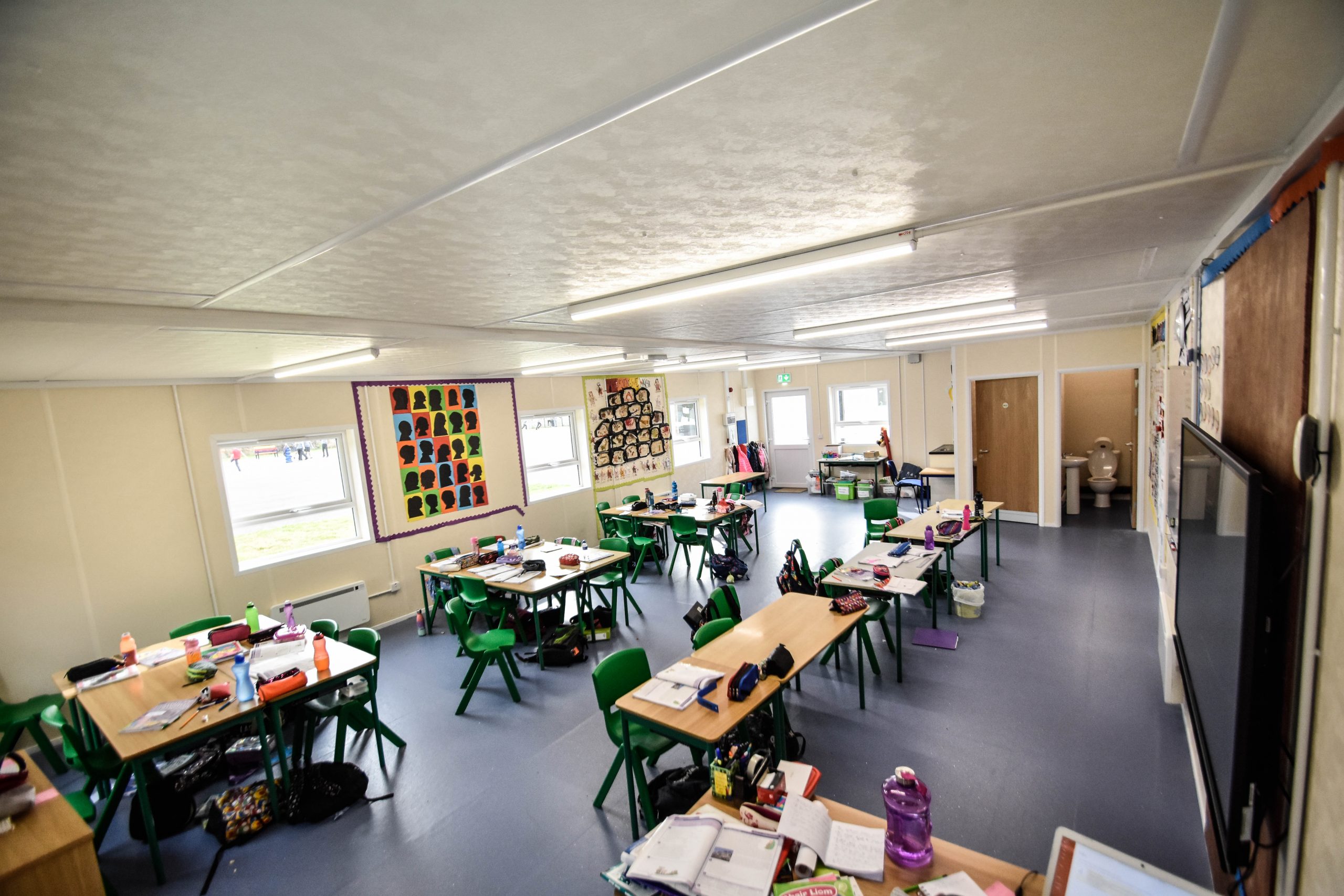 If you require prefabricated classroom – our portable buildings are available for utilization at a moment's notice. These can be classrooms of for 10 to 30 people or large complex classrooms. We are available to fit 2 story classrooms to be able to maximize space. These can be fitted with coat racks, washing basins, toilet units, and white/blackboards
Modular building very simply offer all the comfort and finish of a permanent structure, at an affordable price, these steel modules construct building of multiple storey's and of unlimited internal space and can be tailor made to suit any purpose from school classrooms, open space offices , hospital extensions to car showrooms. 
We are here and happy to answer your questions