1500 Sqm Modular Building
The Task:
With time, cost and sustainability as major considerations, the management of BMD  required a large scale Modular Building for their staff for a high profile site in Limerick.
After consulting with our design team, Asset Accommodation were commissioned to provide a Modular Building to be used as a large hub for their staff.
1 No. 1,500 Sqm 2 Storey Modular Building

1 No. Internal Staircase

1 No. Large Canteen

2 No. Large Changing Rooms

1 No. Large Office


5 No. Private Offices

1 No. Private Canteen

 2 No. External Staircases
Asset Accommodation supplied BMD our "As New" Modular Building. Taking 14 days on site to have the unit completely installed with the majority og the site works being done off site. In this time, Asset installed its electrics, flooring, Extras & internally & externally linked the units back together.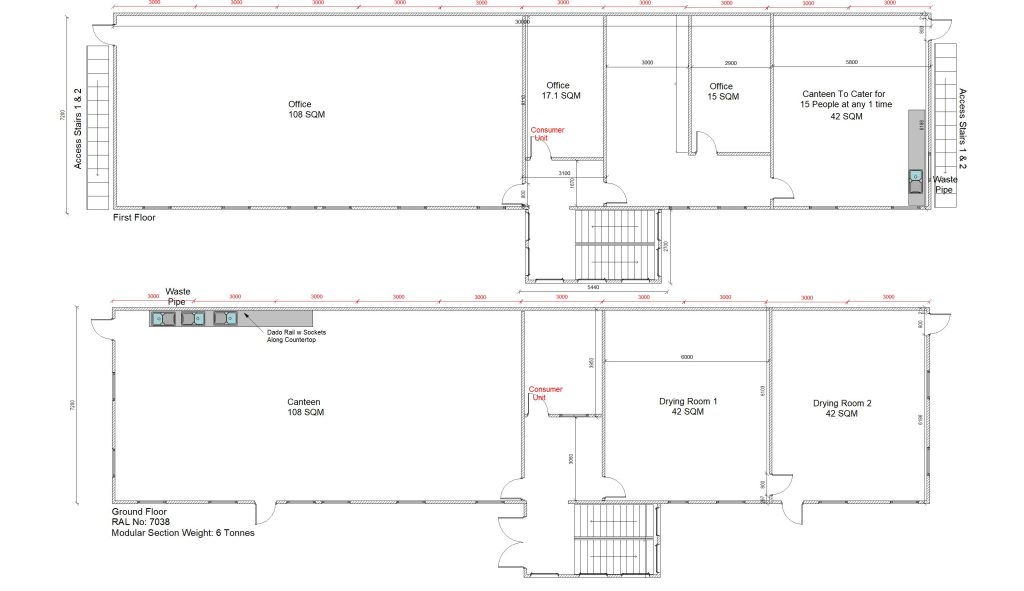 The Asset Accommodation open-plan
layout and highlighted our efficiency to provide a Finish that created a bright and spacious office environment.
The finished Units were fully fitted and equipped with the following:
UPVC Double-Glazed Windows

LED Lighting

Fully Fitted Panel Heaters

Vinyl Floor Covering

13 Amp Double Sockets

Tea Station fitted with worktop 2 No. sink unit, & Undersink water heater

2 No. Changing Rooms

1 No. Large Office Space

3 No. Private Meeting Rooms

1 No. Small Canteen Area